This is how you test a kokumi flavor enhancer. Our products are not like others on the market.
Guide to evaluating Carnad products
Carnad products will add a 100 % natural Umami taste to your food application. And they will at the same time enable you to substitute artificial flavors. MSG, yeast extract, aromas and can reduce the need for salt.
Today Carnad products are used in many different food applications. It can be soups, extracts/stocks/juices/fonds, bouillons, ready-meals, marinated meat like chicken filet and pork loin, sausages, meat balls, hamburgers and cold cuts. Carnad products can be used in any food application where you need a cost effective Umami taste.
To evaluate Carnad products please follow this 3-step guide:
This is your reference product – one of your standard products with a content of one or more of the following ingredients: MSG, Yeast extracts or artificial aroma.
This sample is your sample 1, where you add 1 % of Carnads extract/stock/juice.
This sample is your sample 2, where you add 2 % of Carnads extract/stock/juice.

Normally you will be able to detect a unique Umami taste in sample 2. The Umami taste will give you a pleasant round mild mouthfilling flavor which will cover your whole mouth for some time.
After the first evaluation you will probably have to make some adjustment of the dose to your final application.
Please note that Carnads products only consist of 100 % natural muscle protein and a small amount of salt. But no protein from bone and tissue.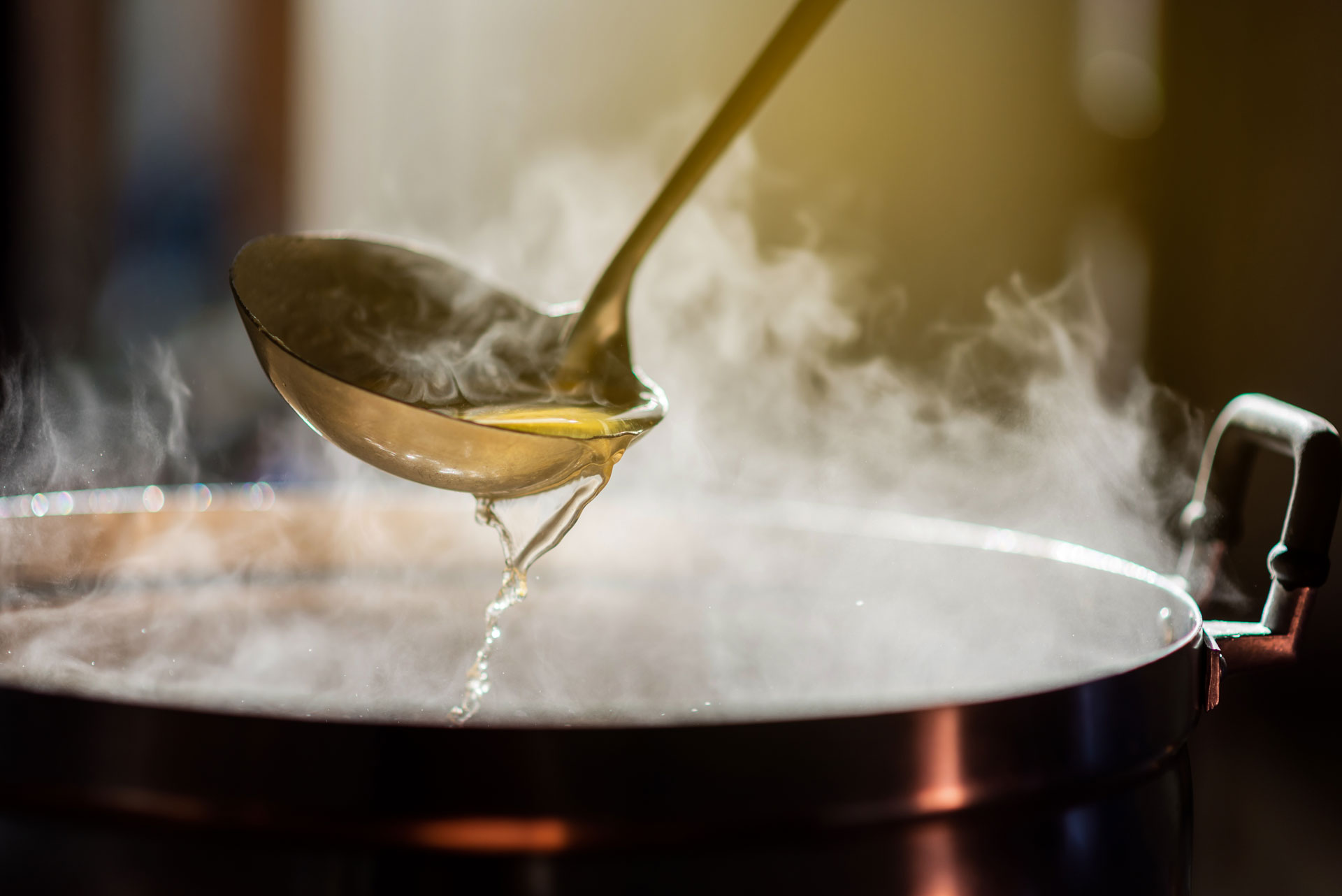 When applying Carnad products you can use this rule of thumb:
Powder products should make up 0,3-0,5% of the dish.
For example applying Kokumi powder to 100 grams of beef, 0,5 grams of powder should be used.
Liquid products should be make up 1% of the dish.
Carnad products are substitutes for MSG, Yeast extracts, HVP and aroma. Add Carnad's pure, natural meat protein to your food application and provide a more balanced Umami profile.
All Carnad products are Clean Label ingredients.
Do you have any questions?
If you at any point have further questions please don't hesitate to contact Carnad for assistance. We will gladly help you get to know our products better.